Wood-grain decoration:
Thermosetting art grain powder coating has many types, such as hammer grain, furrow, net grain and other special wooden grains. These products have excellent decoration appearance and third dimension. They have strong concealing capacity for coarse surface, solid and enduring coating, attrition resistance, nick resistance and chemical causticity resistance, etc. It is applicable for the surface coating of casting, pressed product, heavy machinery, engineering component, spot welding component, chemical refrigeration equipment, cooker, steel pipe, electricity machinery, hardware textile machinery, instrument and meter, etc.
The products have different colors such as the antique bronze, titanium gold, silvery white, champagne, wood-grain and many coated colors. With bright colors and smooth and shiny appearances, such products can fully meet the demands of different industries for products of different shapes, colors and styles. The colors here are most popular colors. For more, please check the catalogue.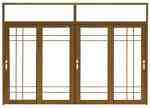 Colors:



Colors may be different from real samples.